In the wake of Libya's revolution, the Libyan authorities sought DCAF's support for reforming the country's justice and security sector institutions. Currently, DCAF articulates its support to Libyan institutions and stakeholders through a five-legged approach: 
Contributing to SSR and DDR doctrine-development and policy design: DCAF aims to support Libya's stabilization by virtue of exploring and applying SSR/G solutions to enable progress towards agreements to plan for SSR in Libya.
Considering that peace and stability is key for the launching of any reform processes, DCAF works in support of multilateral actors and UN-led processes in Libya.
Supporting Libyan Ministries in their capacity development by providing technical advisory services towards the restructuring of their institutional setup, building related capacities and laying the foundations for longer-term SSR engagements.
Supporting the development of independent oversight at local level through consultations, trainings, and the development of locally owned initiatives.
Facilitating access to reliable information: Since 2013 and 2014 respectively, DCAF has been operating the "Marsad Libya" and "Libya Security Sector Legislation" platforms as part of our support to transparency through free access to reliable information.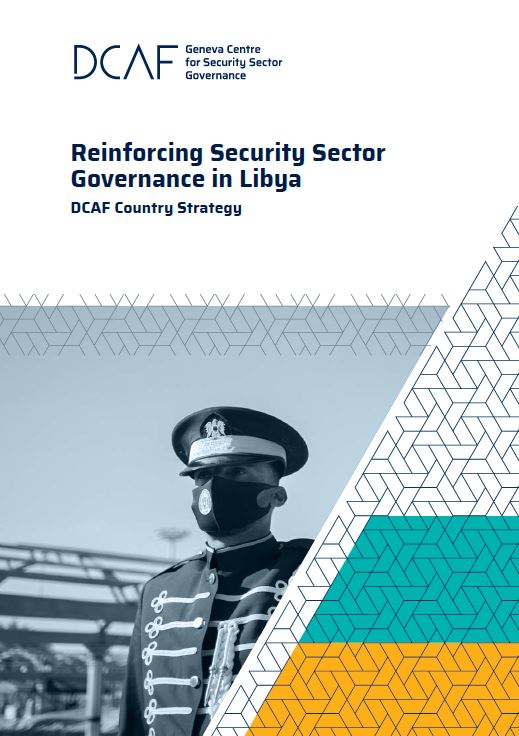 For more information on our programme,
download our 2021 Country Strategy. 
Exploring Armed Groups in Libya: Perspectives on SSR in a Hybrid Environment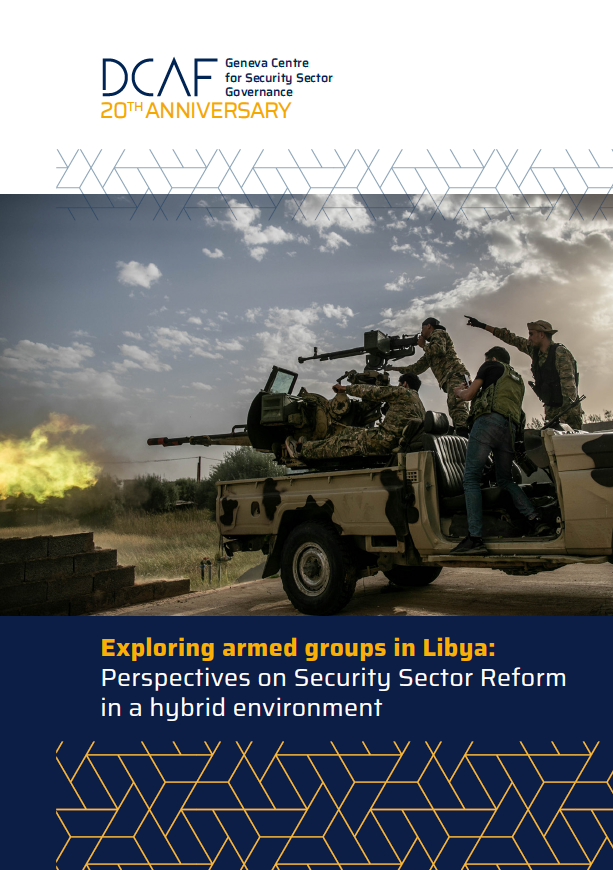 Libya's security sector has become virtually unrecognizable from what it was a decade ago owing to the transformations brought about since the 2011 revolution. This evolution has implications on any attempts to usher in short-term and interim security arrangements as well as longer-term security sector reform (SSR) efforts. 
The paper launched during this event explores the impact of different dimensions of these transformations on security provision in the Libyan landscape. 
Exploring Implications of Private Military and Security Companies on Libyan Oil Fields
This panel conference explores the role of Private Military and Security Companies in the contemporary Libyan context, in particular with regard to their deployment on the grounds of oil production facilities, and the impact this has had on security sector governance. 
Panellists discussed the existing legal frameworks – at both national and international levels – surrounding the regulation of private military and security services; the notion of due diligence of the oil sector in its procurement of such services; and the caveats for security sector reform & governance this may entail in the future.
Institutionalised (In)Security: Exploring the MENA Region's Governance Crises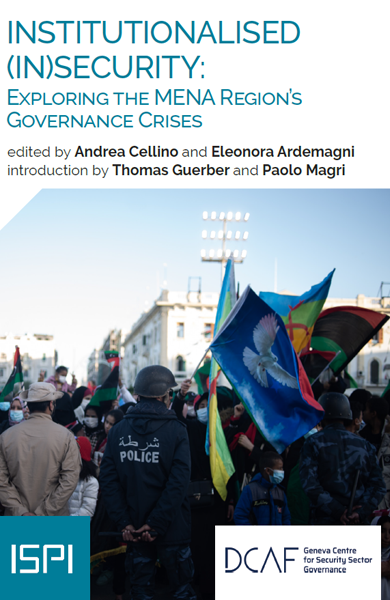 After a decade of popular uprisings and civil wars, the Middle East and North Africa (MENA) region is experiencing a deep governance crisis. The transformation, weakening or even the collapse of state institutions has changed the security framework, with direct implications for processes of Security Sector Governance and Reform (SSG/R).
This report, produced in collaboration between ISPI and DCAF, explores multiple governance crises in the MENA region, providing case studies on Libya, Iraq, Tunisia, and Yemen. How can we effectively bring about meaningful SSG/R in hybrid security orders? In which way is "institutionalised insecurity" challenging traditional patterns of governance in vulnerable settings?
This report is published in collaboration with ISPI – Istituto per gli Studi di Politica Internazionale
The road to stability: rethinking SSR in post-conflict Libya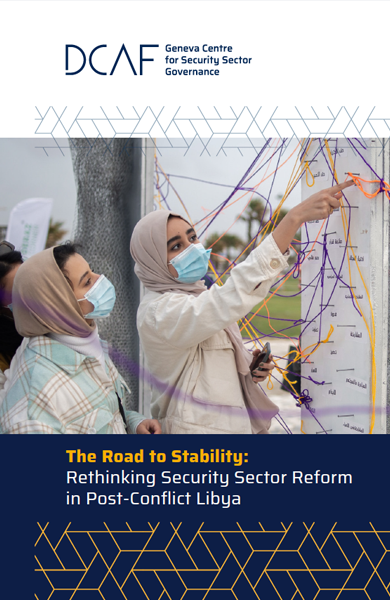 Ten years of turmoil, conflict, internal fragmentation, and foreign meddling have exacted a heavy toll on Libya's social and political fabric, as well as severely impacted its system of governance.
This edited volume is dictated by the urgency to provide support to the efforts to stabilize the country given the partial success in establishing a unified executive authority in Tripoli in 2021.
Building on recent publications, as well as on its own operational experience in Libya, DCAF wishes to offer unique expertise and insights regarding SSR in Libya and in contexts of fragility, conflict and violence. In line with DCAF operational objectives, we aim at finding solutions to enable progress towards a plan for SSR in Libya. This edited volume on SSG/R in Libya is featuring contributions of key experts on Libya and on the various facets of hybridity in conflict environments in the continuum between SSR and DDR.