This event is over. Watch the recording below or on our YouTube channel.
The webinar  "Women's meaningful participation in security institutions: Right to family life and care work responsibilities" hosted by DCAF, UN Women, and ODIHR will explore best practices and solutions to guarantee the right to family life and care work support in security institutions.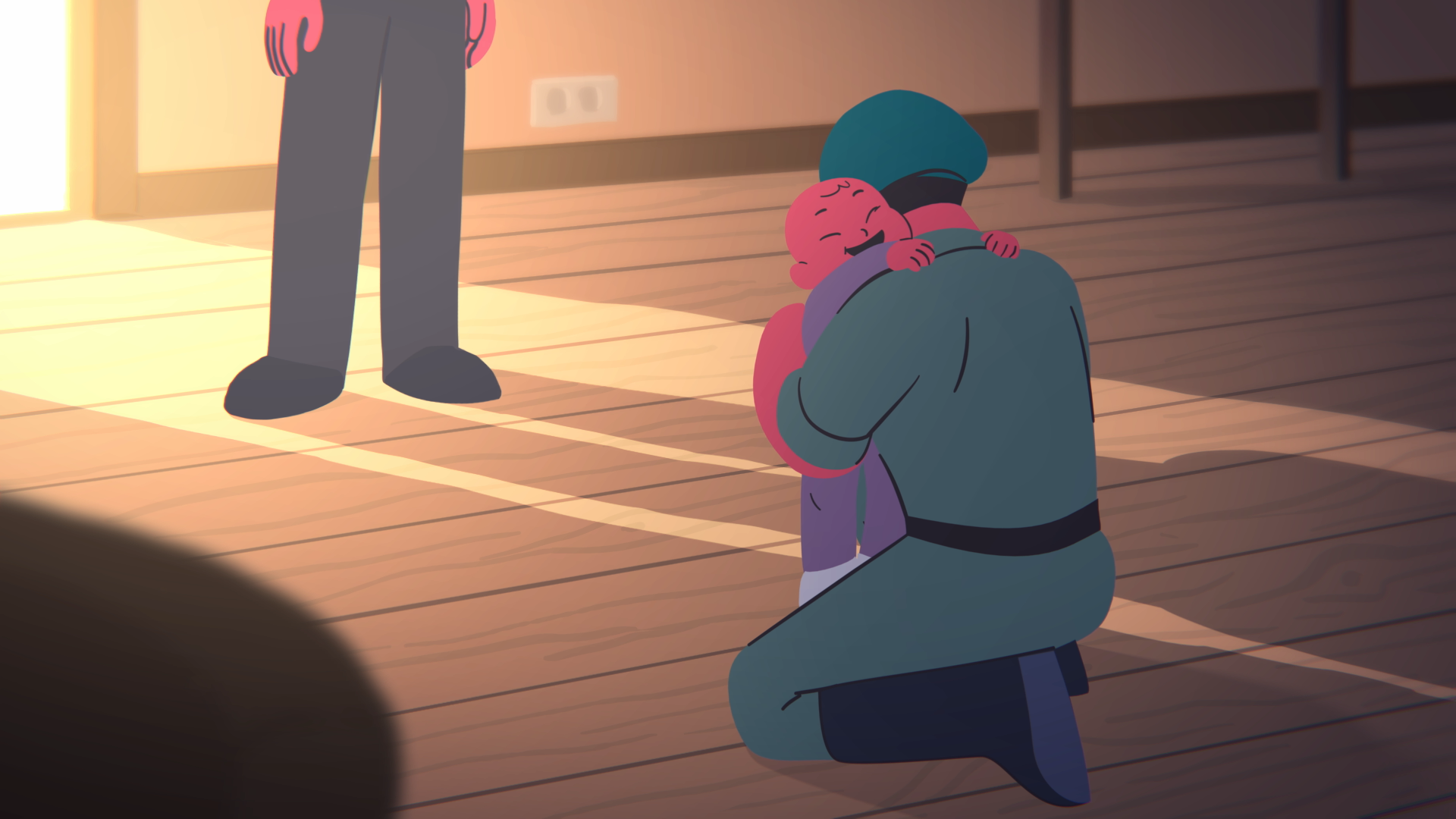 Interpretation in English, French, Spanish, Russian, Georgian  
The DCAF, ODIHR, UN Women Gender and Security Toolkit on Defence and Gender explains that among the main reasons for people to leave the armed forces are a lack of work/life balance and the absence of support to pregnant women and parents of young children. Similarly, findings from DCAF´s Elsie initiative-related research (The Duty of Caring) show that care work and caring responsibilities within the household are significant barriers to women's meaningful participation in peacekeeping.  
Further, ODIHR/DCAF's Compendium of Standards, Good practices and Recommendations on the Human Rights of Armed Forces Personnel, notes that armed forces should recognize the right to family life of serving personnel, including promoting the recruitment, representation, and career advancement of women.
A panel of practitioners will explore and share their personal experiences on:
- How do care-related constraints in security institutions impact women and men's opportunities to join, remain, and advance within the security sector, including their ability to meaningfully participate in peace operations? 
- How can security institutions address these gaps in their policies and practices? 
- How would interventions in these areas feed into the creation of inclusive, gender-equal, and diverse security institutions? 

SPEAKERS: 
- Mr. Emmanuel Jacob, President of EUROMIL (European Organisation of Military Associations and Trade Unions) 
- Ms Dorothy Nyambe, Chairperson of the Zambia Police Service Women's Network
- Mr. Jared Rigg, Deputy Chief, United Nations Security Sector Reform Unit and founder of ConnectedApart.com 
- Ms. Beate Schmidt, Chief Inspector / Deputy Intermediate Manager, German Federal Police (Bundespolizei) / Ministry of Internal Affairs – Federal Police  
-> Register here 
Interpretation in English, French, Spanish, Russian, Georgian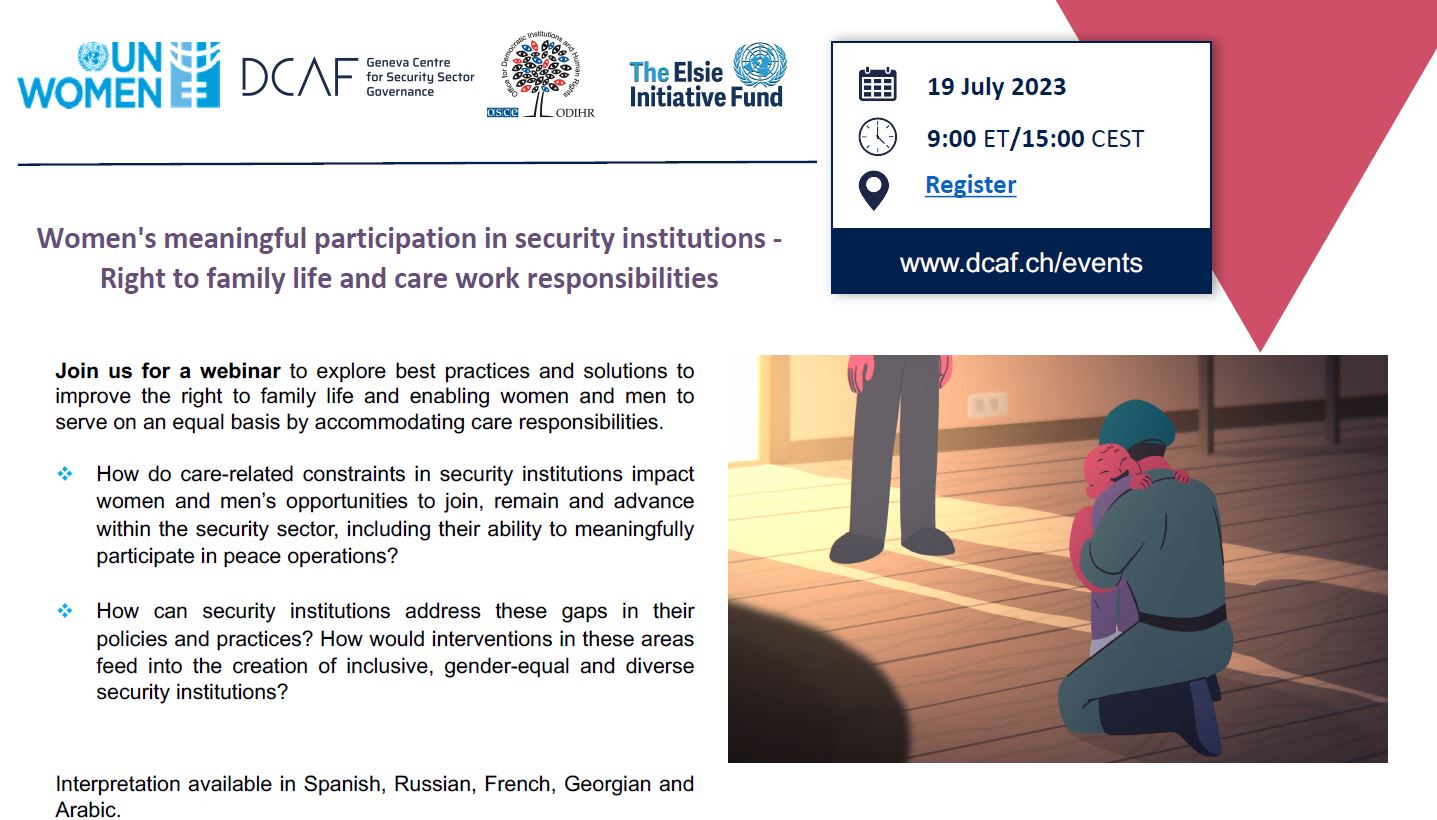 DOWNLOAD THE FLYERS IN:
- English
- French
- Spanish
- Russian
- Georgian