The security sector and global health crises
DCAF and the Global Health Centre of the Graduate Institute of International and Development Studies (GHC) collaborated on a joint project to assess the engagement of the security sector in the prevention and management of global health crises after the 2014 Ebola epidemic in West Africa. The project included workshops, roundtables, and several meetings with multilateral organizations.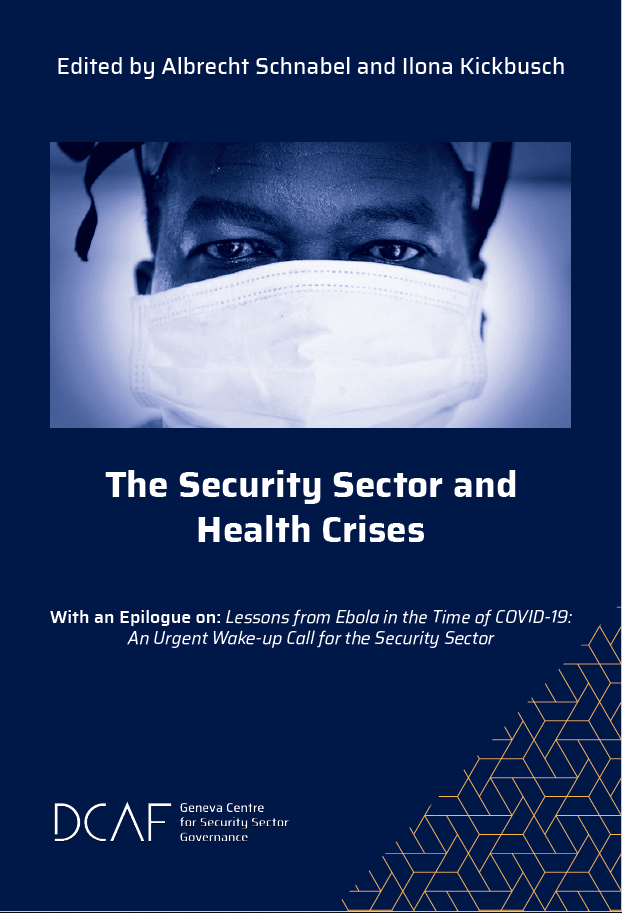 It also resulted in the release of The Security Sector and Health Crises in March 2021. The book was edited by Albrecht Schnabel and Ilona Kickbusch, and documents the lessons learnt by over 30 international experts during the outbreak of Ebola virus disease in 2014-2015 in West-Africa. 
The outbreak had serious implications for human security and development, heightening concern about political stability in countries that had been severely affected by civil war. Initial attempts to contain the epidemic were delayed, disorganised and inadequate. The crisis highlighted the need to build preparedness and more effective response mechanisms to prevent and manage future health crises, avoid human suffering and maintain security and stability. Security sectors, along with international security providers, can play an invaluable role if properly prepared, mandated, and integrated into multiagency mitigation strategies.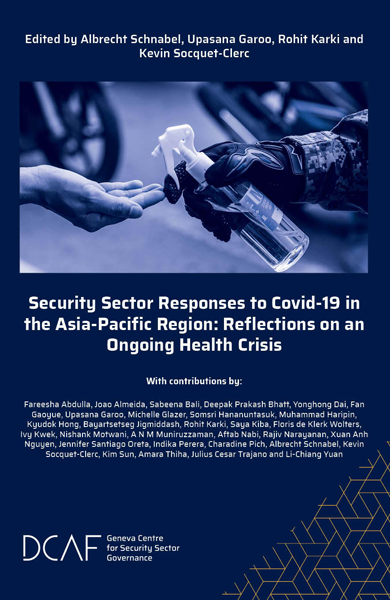 Security sector responses to Covid-19 in the Asia-Pacific region: reflections on an ongoing health crisis
The Covid-19 pandemic has reshaped the functioning of societies and states around the entire world in ways few deemed possible even days before its onset. This book focuses on the roles performed by national security sectors. Few regions saw such a differentiated and multifaceted approach as the Asia-Pacific, the world's most populous region. This book's contents should serve as an important source of learning for both its successes and its failures.
It combines lessons and experiences of security sector experts from countries of South Asia, Southeast Asia and East Asia in an attempt to provide such a resource.            
The publication forms part of an initiative to promote good security sector governance in the Asia-Pacific region. DCAF maintains a network of over 20 partner institutions and SSG associates (experts working on security-sector-related issues) for South Asia, Southeast Asia and East Asia. The partners are brought together at both regional and sub-regional levels. Partners are invited to share and learn from each other's experiences in promoting good SSG through SSR activities. DCAF's partners in turn assemble a national working group of security sector representatives and experts. This book is a product of this collaborative effort to improve security sector governance further in the region.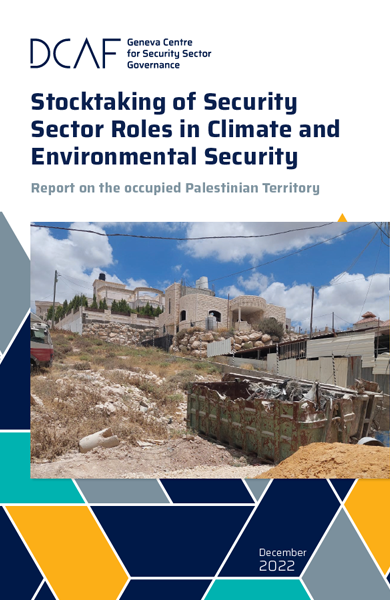 Stocktaking of security sector roles in climate and environmental security: report on the Philippines
DCAF is undertaking a large stocktaking study of security sector roles in climate and environmental security. This study is based on findings from four case studies where DCAF conducted research through interviews, desk research, and focus group discussions. The report on the Philippines is expected to be released in the second half of 2023.
Other research activities
DCAF conducts other research in the Asia-Pacific region as part of independent activities, but also related to ongoing initiatives such as the initiative to promote good governance in the Asia-Pacific region. As part of this initiative, we have released several thematic briefs on topics such as migration, cybersecurity, climate security, and maritime security sector governance and reform. There are also translations available of other DCAF material, or specific publications such as MOWIP reports. You can find many of our publications in the publications tab.