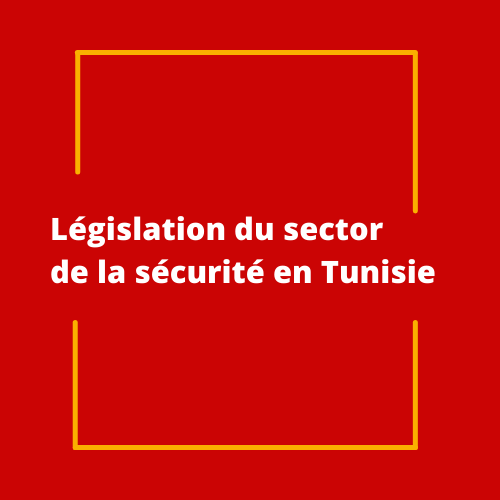 The Tunisian Security Sector Legal Database is one of the first collections of legislation relating to the security sector in the Arab world. It contains all the legislation governing the security sector in Tunisia - around 3,500 texts - which have been adopted since Tunisia's independence in 1956 to date. 
In order to offer a historical perspective on the evolution of security sector legislation in Tunisia, the database also contains references to texts that have been repealed, as well as those that have not been published in the Official Journal of the Republic of Tunisia (JORT) and / or are not publishable.
The database thus covers the main providers of security (the armed forces, ISFs, etc.) and justice (courts, prison services, etc.), but also the formal supervision and management institutions (the government and its ministries, Parliament, etc.). In addition, it includes all legislative and regulatory texts covering and authorizing the work of informal control actors (political parties, media, NGOs, etc.).
To learn more about the platform, please visit https://legislation-securite.tn/
Disclaimer
In setting up this database, the authors have gone to great lengths to ensure that it is as complete and error-free as possible. Nevertheless, given the scale of the task and the sometimes difficult access to texts - for example, with regard to decrees that have not been published in the JORT - the authors encourage any comments, observations or corrections. Likewise, the authors decline all responsibility for the potential consequences caused to third parties that may result from errors in this database. For any official reference, please consult the authoritative JORT (Arabic version).