Police Integrity Building Programme
The Police Integrity Building Programme (PIBP) works with requesting countries to develop, implement, and evaluate projects that establish and maintain high levels of integrity and professionalism within police services.
It provides guidance to a broad range of actors (including government officials, decision makers, and senior/mid-level police managers) on how to best promote integrity within the police service. In order to ensure a holistic and effective approach to reform, the PIBP coordinates and cooperates with partners in the region to strengthen judicial, parliamentary, and civil society oversight.
The PIBP follows two strands. The first centers around awareness-raising activities aimed at stimulating public debate on police integrity. The second focuses on the development of tailor-made capacity-building initiatives.
RELATED RESOURCES



PIBP E-learning Courses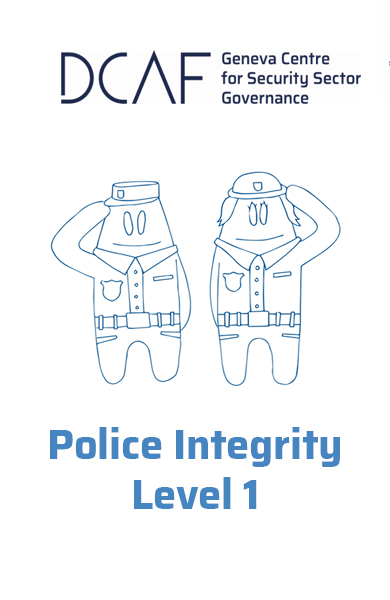 Within the framework of the Police Integrity Building Programme, DCAF has developed e-learning courses aimed at promoting the two strands of PIBP, particularly focused on capacity building.
These online resources allow partners in police services to receive tailored training related to integrity building. The courses cover topics from integrity and gender issues within police services and strategies for integrity management to adult learning theories for facilitators of integrity. The courses collectively offer holistic support to partners in increasing their capacities to understand integrity, design and manage integrity-building strategies within their organizations, and facilitate integrity trainings, among other topics.
DCAF deploys the e-learning courses as support tools in larger online and in-person workshops aimed at capacity building related to integrity. They are used across regions within a variety of ongoing projects.  
- Police Integrity Course - Level 1
- Police Integrity Course - Level 2
- Facilitators Course 
 
To learn more about the workshops that include these e-learning courses and related region-specific work, please contact Paulo Costa (p.costa@dcaf.ch).