In the Sahel and across the globe, who controls the purse strings in the security sector is usually a rather secretive subject. The reasons can vary: the lack of access the information, a poor understanding of the importance of transparency and oversight, or the need to protect national security. But transparent and rational resource management is a core component of good governance of the security sector, and essential for building the confidence of the population in the State's institutions.
Dr. Oswald Padonou is a Beninese lecturer and researcher in political science and the author of several publications on political and security governance in Africa. He was in Geneva to present our new publication "Financial control of the security sector in the Sahel", which looks at these issues and provides practical steps to address them. We sat down with him to talk about the manual.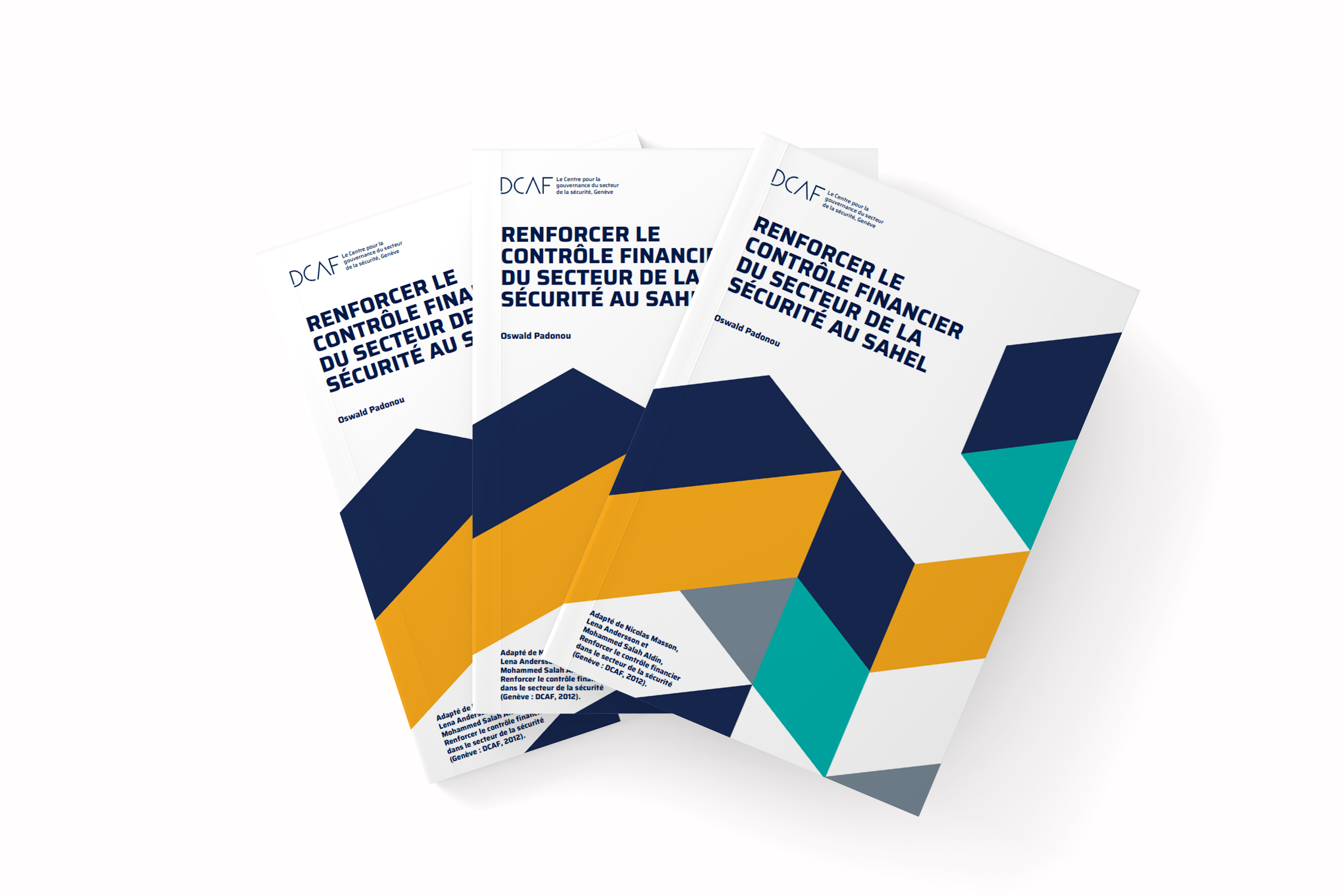 Why is financial oversight of the security sector an important issue?
Sahelian states have substantially increased their budgets to reinforce their defence and security services and purchase more equipment to deal with the threats they face. And yet, insecurity, including violent extremism in some areas, is on the rise.
If increasing the budget had been the only solution, security would have already improved in these states. But it hasn't, so the lesson to be drawn from this is that we must look deeper at how the security budget is used – to governance, procedures, and controls – to determine that it is being managed properly and allocated correctly for responding to security needs of the population. This means introducing a new level of oversight and accountability to existing financial and governance systems.
"There is a lot of wastage of resources. Corruption sucks up a lot of these resources and the other part is wastefulness due to bad management decisions and procedures."
How does this new manual help do that?
The challenges related to governance and security sector reform concern everyone, albeit in different proportions and according to specific contexts. There is always room for improvement. The manual informs actors on the expenditure and control chain about the budgetary and financial procedures of the security sector, its specificities, and the challenges faced by the control bodies.
It is a pedagogical tool that serves as a guide for internal and external oversight actors, and as a reference for training and advocacy.
In the manual we propose concrete solutions to strengthen the capacities of institutions that can, and should, play an oversight role: inspectorates, Courts of Auditors, parliaments and their various committees, as well as civil society organizations and the media. In any democracy, they also play an important role in engaging the public for effective civilian oversight.

Financial control can be a sensitive issue in any sector. Did you face many challenges when researching and writing this manual?
For the research, I consulted with many actors typically involved in security sector oversight, such as inspectors, government officials, and parliamentarians. I also observed how the different actors intervene in the expenditure chain.
Fortunately, I didn't encounter many difficulties because everyone I spoke with understood that the future of peace and stability in the Sahel depends largely on improved governance of the defense and security sectors. Also, DCAF has a very good reputation as an expert, neutral organization and so that made things easier when I sought to discuss a highly strategic and sensitive issue such as financial control.
The performance of the defense and security forces is linked to good governance and to building confidence of the population, and of other security and justice-related institutions. To achieve this in the Sahel, it is necessary to have better, more frequent quality controls at every stage of spending.
"The population either trusts, or does not trust. This trust is linked to how transparency and accountability are integrated into the governance of the defense and security sectors."
How do you hope the manual will be used?
We are going to distribute it widely in the region, including digital and paper copies in Burkina Faso, Mauritania, Mali, and Niger. Our aim is to make sure that it is read not only by actors inside the security sector, but also by citizens involved in oversight activities and in promoting transparent governance. We want the manual to be a trigger of change and lead to an increase in the frequency and quality of controls and the degree of transparency of financial management procedures: balances, purchase and maintenance of equipment, construction of infrastructure, etc.
What is encouraging so far is that financial controls have started to become a topic of conversation in security sector governance discussions. It is something that people are now aware of, and supporting as an important avenue for structural changes and institutional reform. Changing ideas is the first step in changing practices and policies.

To learn more about the financial oversight of the security sector, check our resources:
• Policy Paper: Promoting Financial Oversight - An Essential Element for Democratic Governance of the Security Sector in the Sahel French English
• Article: Introducing Better Oversight on Spending and Resource Management by Police and Armed Forces in the Sahel
Photo: DCAF , freepix.com