DCAF works with the Beneficiaries in areas related to education and training, contributing to improvement of competences of police officers, promotion of the exchange of know-what and know-how, strengthening professional ties and mutual assistance, and adding value individual organisations responsible for law enforcement education and training.
We work together with its Beneficiaries and partner organisations and organise thematic learning events, based on the recognised need and identified gaps in daily work of relevant law enforcement agencies, pursuing stronger cooperation through common learning. Tailored trainings, Train-the-trainers trainings, curriculum development, development of learning material and publication, etc. all constitute the work within this strand of activities. 
For years, DCAF has partnered with the Mountaineering services of the Swiss military, to deliver its Europe-wide famous Summer train-the-trainers training course in Andermatt, Switzerland, has cooperated with CEPOL to develop learning modules on specific tools of cross-border police cooperation, has designed table-top and in-person exercises and simulations, offered support in development of curricula on different topics and helped train the staff of police academies and other law enforcement educational institutions from the Western Balkan region. 
The Border Security Programme has access to a wide array of education and training specialist, specific subject-matter experts and has a proven record of successfully responding to the practical needs of border police services.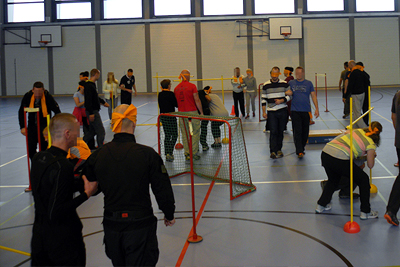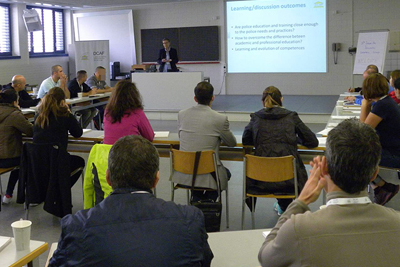 Photos: DCAF