From 4-6 May, DCAF is scheduled to host the workshop Penal Reform & Good Security Sector Governance, based on the Southeast Asian experience. It is organized by the Southeast Asia sub-regional network of DCAF's Asia-Pacific SSG Network on Promoting Good Security Sector Governance in the Asia-Pacific Region.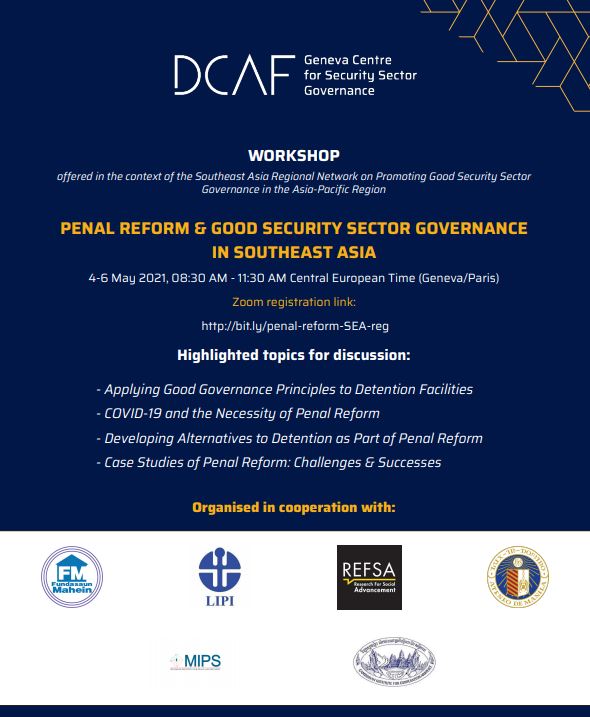 The workshop participants will share experiences from the region on the state of penal reform and the connection to good security sector governance. Main topics that will be discussed include
- Applying good governance principles to detention facility management;
- COVID-19 and its interaction with the need for penal reform;
- Penal reform and the need to develop alternatives to detention;
- Examples of penal reform in Southeast Asia and elsewhere: challenges and successes. 
- Presentations and discussion will bring together a range of actors engaged in security sector reform and penal reform specifically in Southeast Asia, ranging from practitioners to prominent think tanks. 
To register in advance for this virtual event, click here