From 7 to 9 April, DCAF's Asia-Pacific Unit is hosting the workshop Maritime Security Sector Governance (MSSG): The Role of Security Sector Actors in East Asia. It is organized by the East Asia sub-regional network of DCAF's Asia-Pacific SSG Network on Promoting Good Security Sector Governance in the Asia-Pacific Region.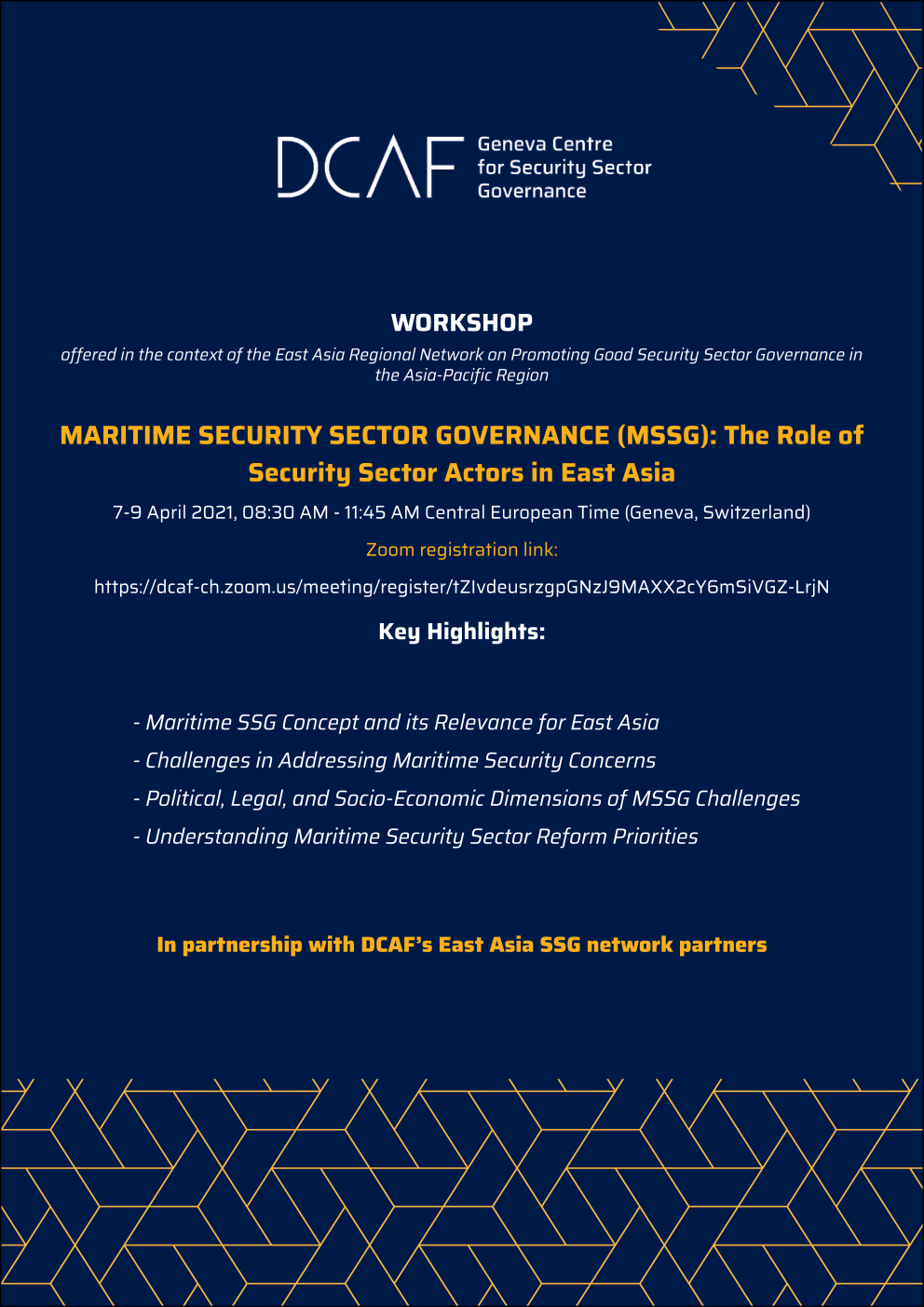 The workshop participants will share experiences specifically from China, Japan and South Korea, as well as input by experts from the University of Bristol in the United Kingdom, and the University of Bari Aldo Moro in Italy. Objectives of the workshop include:
•    providing conceptual understanding on maritime security sector governance and reform;
•    examining the state of individual countries' efforts towards addressing maritime security sector governance in East Asia;
•    identifying SSG/R measures that can reduce maritime security challenges.

Presentations and the discussion will bring together a range of actors engaged in maritime security and security sector governance in East Asia generally, including representatives of academia, national defence academies, think tanks and navies. Outcomes and lessons learned will contribute to the future improvement of maritime security sector governance in East Asia.
Download the programme