Is another approach to violence possible?
Given the limitations of military and security responses to violent extremism, has the response of prevention, which focuses on the multiple and complex causes that generate violence, been sufficiently explored?
Can defence and security forces have a role in preventing violence?
How and with whom can the military and security forces build a culture of dialogue?
These questions will be at the heart of our round table.
Simultaneous translation in French and English will be available.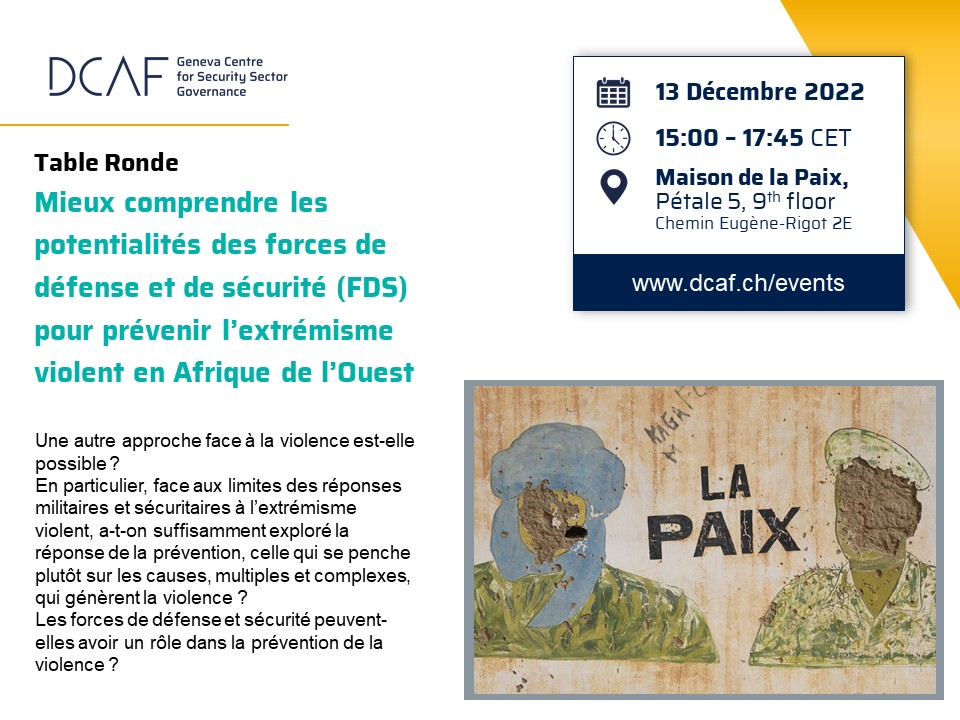 To register for the event, send an email to Ariane Inkesha and confirm whether you will attend the event online or in person.
Download the description of the event in French
Download the description of the event in English