Join us for the launch of the publication, "Introduction to Computer Security Incident Response Teams (CSIRTs): Structures and Functions of Cybersecurity's First Responders". This publication is a practical and easy-to-read introduction, clarifying the roles of these essential actors.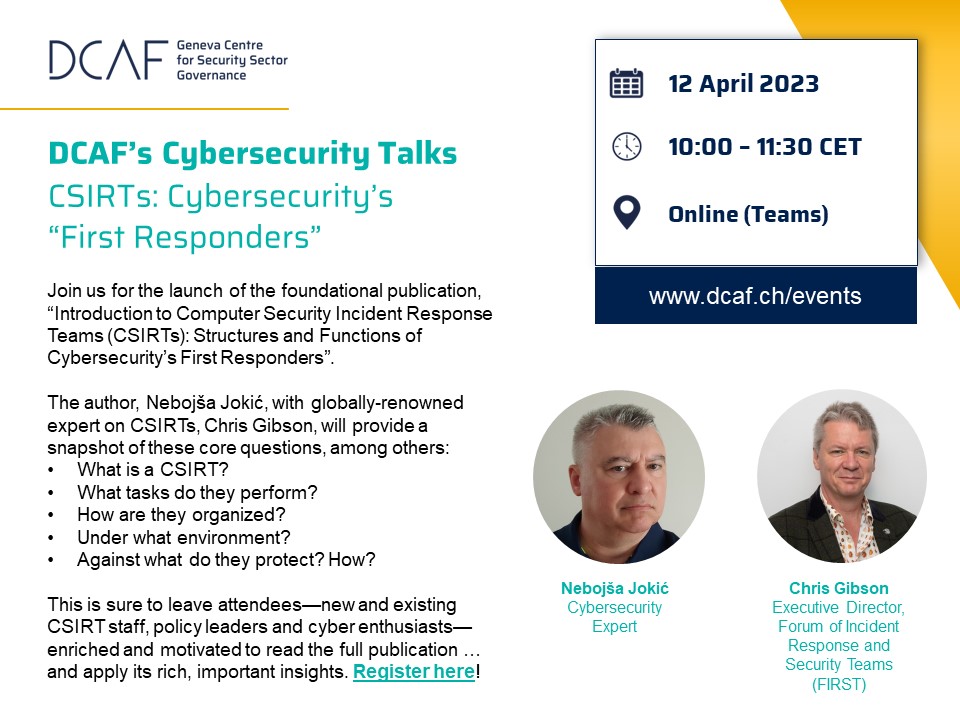 The author, NebojšaJokić, with globally-renowned expert on CSIRTs, Chris Gibson, will provide a snapshot of these core questions, among others:
• What is a CSIRT?
• What tasks do they perform?
• How are they organized?
• Under what environment?
• Against what do they protect? How?
Register for the event