Join a panel of experts from Latin America and the Caribbean, the Pacific, Europe and West Africa for a discussion on the intersections between gender-based violence (GBV) and climate security, and the ways through which the security sector can contribute to minimizing GBV related to climate change.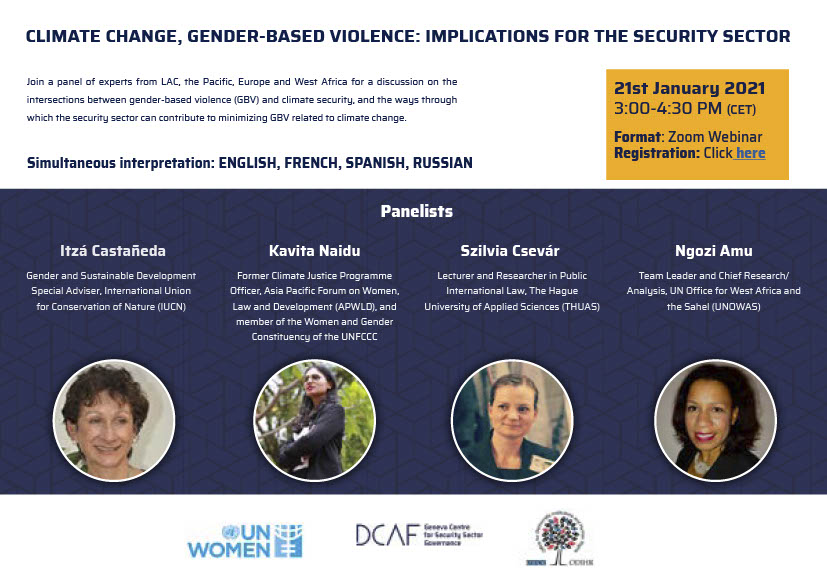 Panel:
-    Itzá Castañeda, Gender and Sustainable Development Special Adviser, International Union for Conservation of Nature. 
-    Kavita Naidu, former Climate Justice Programme Officer, Asia Pacific Forum on Women, Law and Development, and member of the Women and Gender Constituency of the UNFCCC.
-    Szilvia Csevár, Lecturer and Researcher in Public International Law, The Hague University of Applied Sciences.
-    Ngozi Amu, Team Leader and Chief Research/Analysis, UN Office for West Africa and the Sahel.
Simultaneous interpretation English/French/ Spanish.
If you were not able to join us, download the report of the key issues raised in the webinar, or watch below the recording of the event.